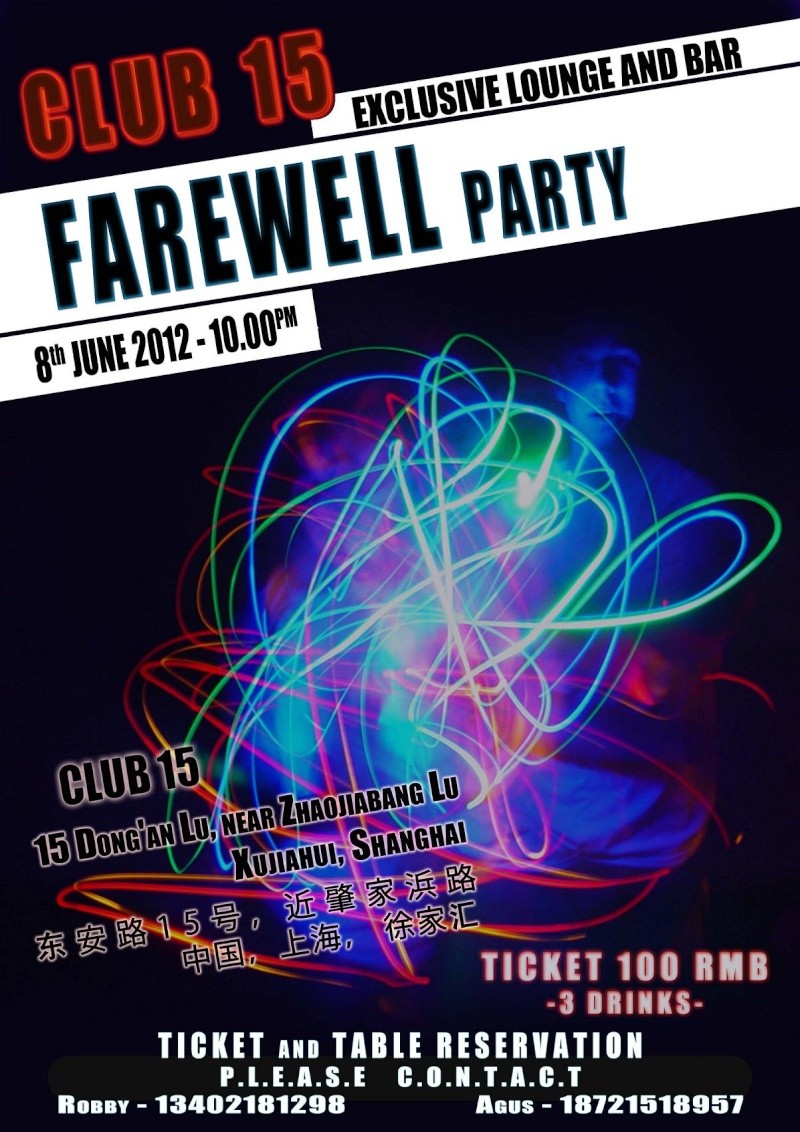 Indonesia Farewell Party @ Club 15 Shanghai.
Guys, sudah hampir end of semester, waktunya berkumpul bersama teman2 untuk terakhir kali di acara Farewell Party dengan venue exclusive lounge and bar 100 RMB (3 drinks). Dijamin seru acaranya. Ditunggu kedatangannya ya guys.
untuk info lebih lanjut bisa hubungi
Agus : 18601385624 or 18721518957
Robby : 13402181298
Feel free to contact our crew
Wakty : June 8th 2012 (open gate 10)
Tempat: Club 15 Shanghai
Dong An Road 15 Shanghai near Zhao Jia Bang Road
东安路15号靠近肇家浜路
the place is executive and you can't find it in another place in Shanghai
there will be games and prizes.
spread the news to your friends and be the part of this "Farewell"!!